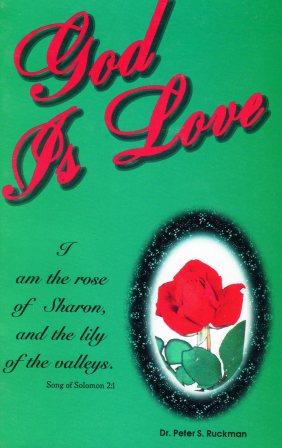 Few fundamentalists would dispute that we are living in an age in which a "positive gospel" is frequently being preached in which little or no mention is made of the wrath of God. However, what is needed is not the opposite extreme, but rather a balanced approach. In my journey wading through Ruckman's books, I was sensing what I'm calling a "twisted view of God." References to God's love and goodness were rare and overshadowed by an unusual concentration on the subject of God's wrath in the manner in which a bitter atheist might be expected to describe the God of the Bible whom he rejects. The following are two examples of what I am referring to:
That means when the Babylonians were taking Jewish babies and knocking their brains out (Psa. 137:8-9), God was having a good time. He said he rejoiced over a thing like that. When Titus crucified 500 Jews on the roads leading into Jerusalem in A.D. 70, God "got a kick" out of that. When King Ferdinand and Queen Isabella threw all the Jews out of Spain in A.D. 1492 (after the Spanish Inquisition had decimated their ranks), God was happy about that. And when Hitler sent six million of them to the furnaces, that was God shouting "Amen!" and "running the bases," proverbially. I didn't say that; God Almighty said that. (Ruckman, Peter. The Book of Romans. 2003, p. 185)
You see, when I called the God who is "love" a "TERRORIST," not one Hebrew or Greek scholar in Laodicea, nor one Bible teacher or Bible revisor [sic] since 1800, took me seriously; he thought I had blasphemed God. (Ruckman, Peter. General Epistles. Vol. 2, 2004, p. 144)
After having read dozens of Ruckman's books, I finally had the opportunity to read his 1996 book God is Love. As I picked up the book, I thought that just maybe he would stick to the subject of the title of his book and present God in a more loving manner. It did not take long to realize that his book was mistitled. Notice these examples:
…the Holy Bible, reveals that it is "hate literature" par excellent. (Ruckman, Peter. God is Love. 1998, p. 61) Modern Christians (and especially Fundamentalists and Evangelicals), who talk about "the love of God," are hot air experts, bullshooters…(Ibid., p. 71)
The God of the Bible is the God of carpet-bombing, enfilade fire, the naval encounter, the ambush, the frontal attack, the blitz, the counterattack, the siege, the cavalry charge, and the thermonuclear bomb. (Ibid., p. 93)
Ruckman's view of God the Son fares no better. Observe the following example from another book:
Deceived apostates find it impossible to believe that the Lord Jesus would be sarcastic, vicious, vengeful, insulting, unkind, or deceptive. Like nuts in the nut house, they are optimistic all the time, and fashion a god after their own "powers of positive thinking." "I the Lord have deceived that prophet" (Ezek. 14:9) (Ruckman, Peter. Ruckman's Bible References: Personal Notes on Salient Verses in the Bible. p. 65)
We don't need more unbalanced "positive" preachers like Joel Olsteen and Robert Schuller, but in the same manner we don't need the exact opposite either.